We woke up at the Wakeely-Hays KOA around 7:30 and got up and about by 8 am to take advantage of the homemade pancakes and sausage breakfast:
After that we finished up laundry and packed for the trip to Denver. We all really enjoyed our night in Kansas. The air was warm and dry, there were little rabits running around our cabin, and it was a very friendly and well-run KOA.
The drive through the rest of Kansas and eastern Colorado was a little…flat:
Toby took on some more duty in the mobile blogging station:
We got to our hotel in Broomfield (about 10 miles north of Denver) around 2:30 after the time change. It was called the Omni Interlocken Hotel and was kind of an odd place: a big golf resort and spa in the middle of a what looked like a new business park development.
When we were planning this leg of the trip we wanted to stay in Boulder but had trouble finding an affordable hotel in the area that we liked. On Travelocity we found a "mystery" hotel outside of Denver that was 4 star and only $100. The catch was you had to take the reservation and pay in advance before knowing the actual hotel. We rolled the dice and it worked out pretty nice: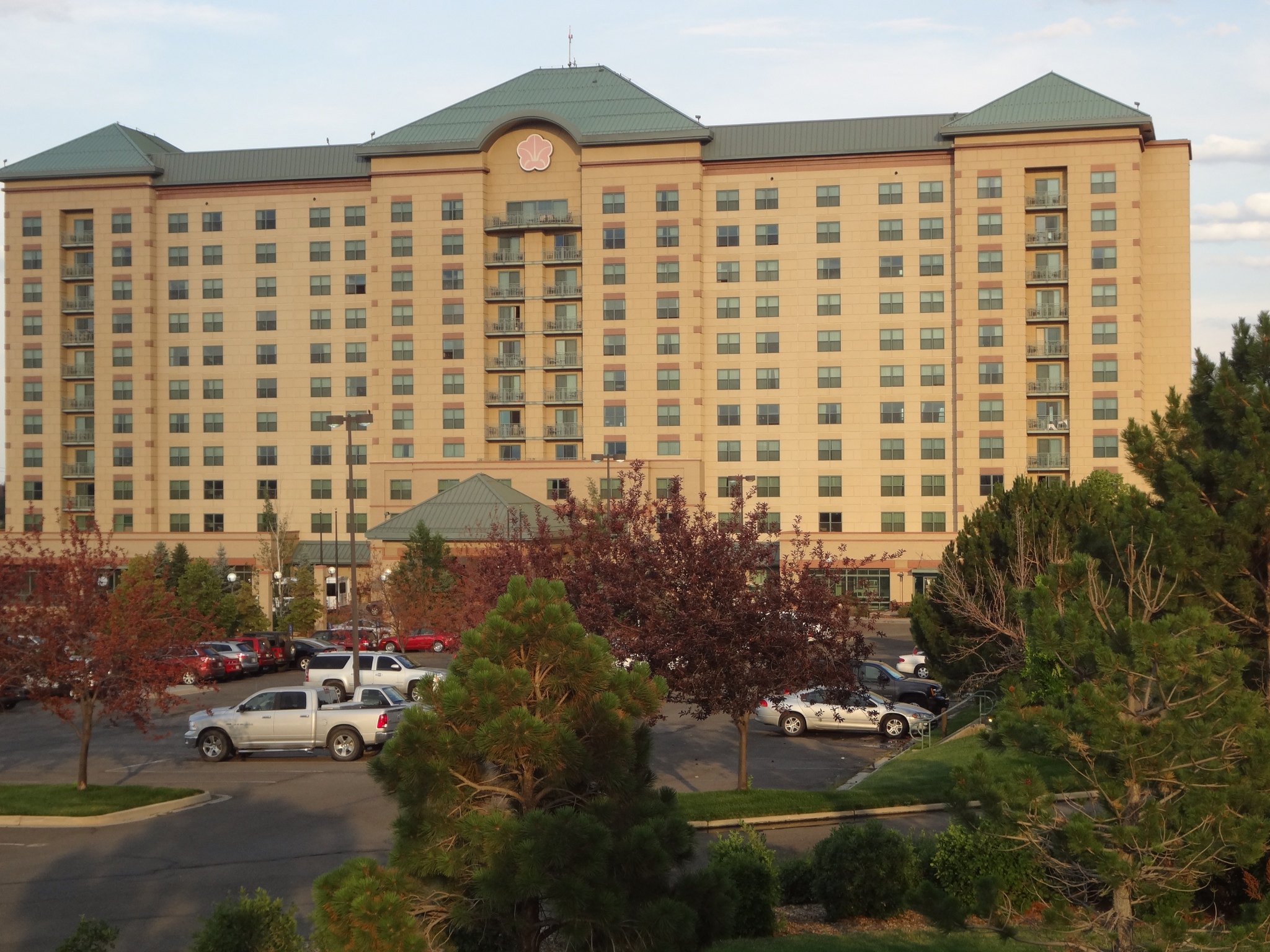 Hello…Danny
We got to the hotel a little early with the time zone change so we had some time to kill. Toby, Cal and I worked on a nearby geocache for about 1/2 an hour, but couldn't find it. Then we walked around the grounds a bit and had some more Thumper sitings: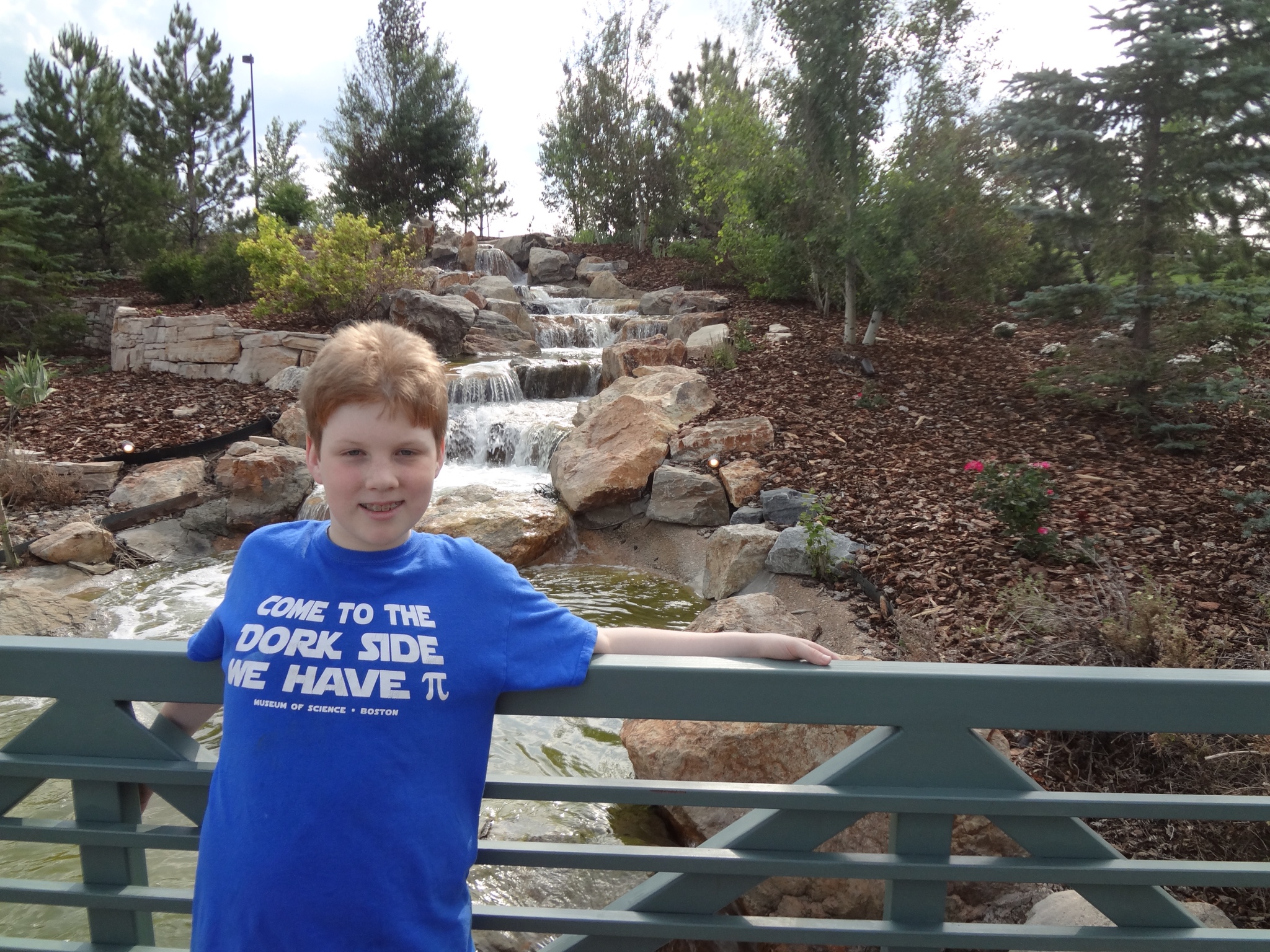 For dinner we decided to try out a nearby chain called Noodles & Company. We took the car there, but the roads around the hotel are oddly setup so it turned out it would have been much faster to walk (which the kids and Rebecca did on the way back):
Rebecca had a curry dish, Calvin and I had some peanut satay thing, and Toby had pad thai. We got some edamame and pot stickers as well. It was fast, good and not too expensive which is what we needed that night. There were some nice views of the surrounding mountains on the walk back:
After dinner, Calvin and Rebecca hung out in the room and Toby and I went down to the pool for movie night (The Lorax):
Tomorrow, Rocky Mountain National Park!