Today we said goodbye to the Best Western Iwo Jima for a long day's drive to South Carolina. The Iwo Jima delivered pretty much what I expected from reading the reviews on Trip Advisor. It was moderately priced for the city, no frills and dated, but clean and the neighborhood was pleasant and seemed safe. The walk to the Metro was short, and both the National Mall and the National Zoo could be reached in 1/2 an hour or so.
We were packed up and on the road by 9:30. The route out of city was pretty easy to navigate but there was a fair amount of congestion for the first hour or so.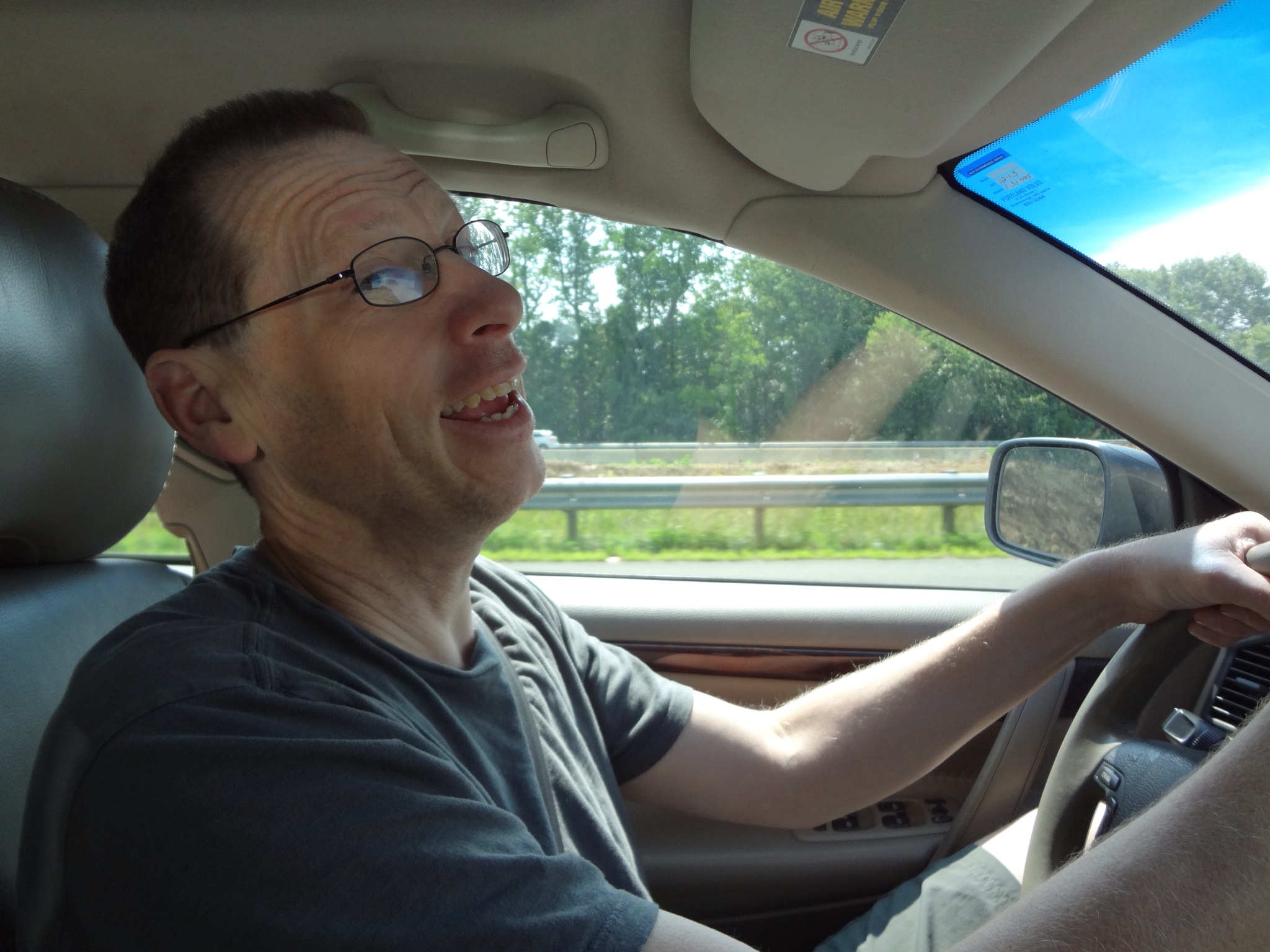 Angie Baby, you're a special lady…living in a world of make belieeeeve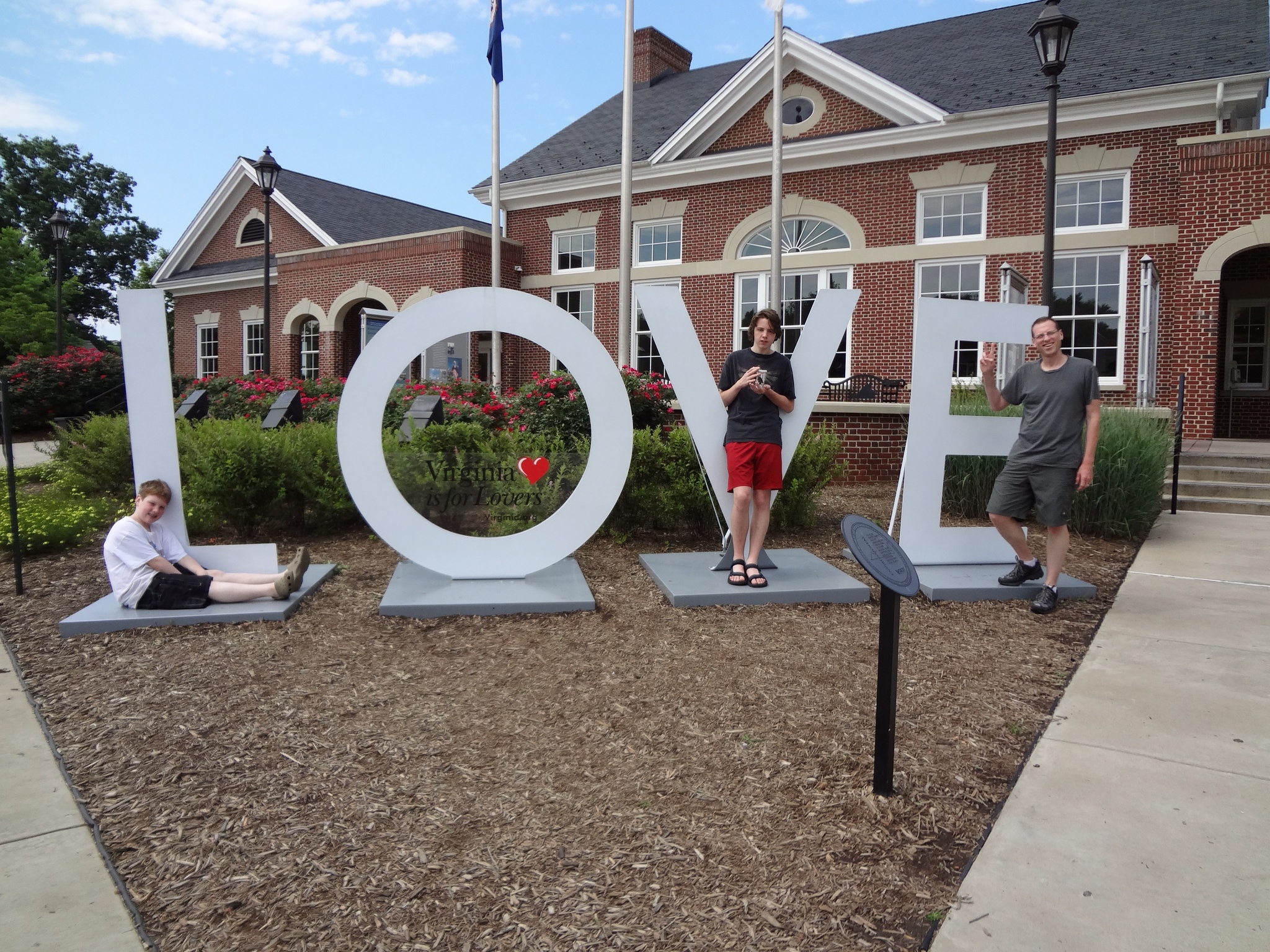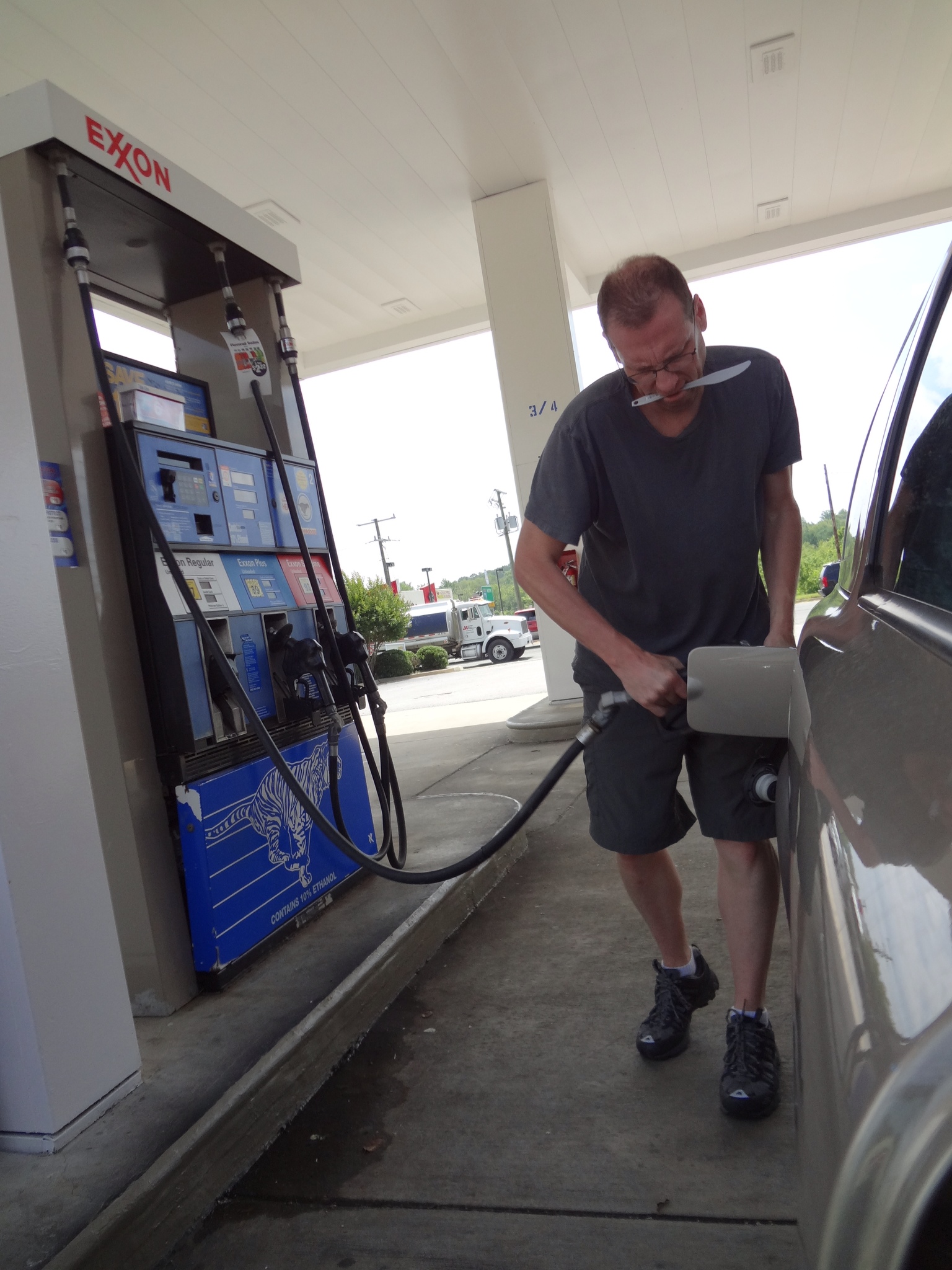 I think the knife was for prying a DVD out of the laptop. Either that or squirrel hunting.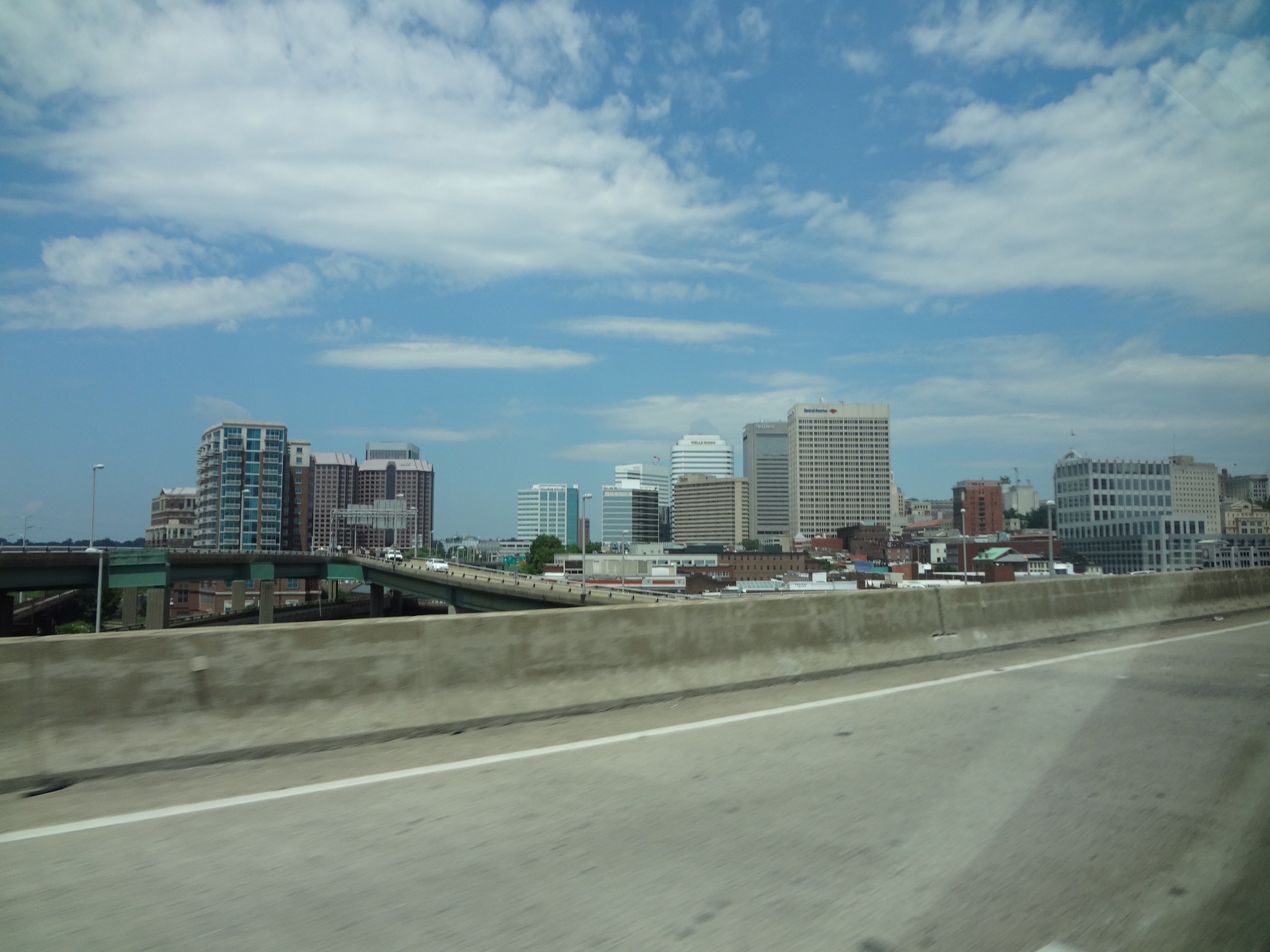 Richmond Virginia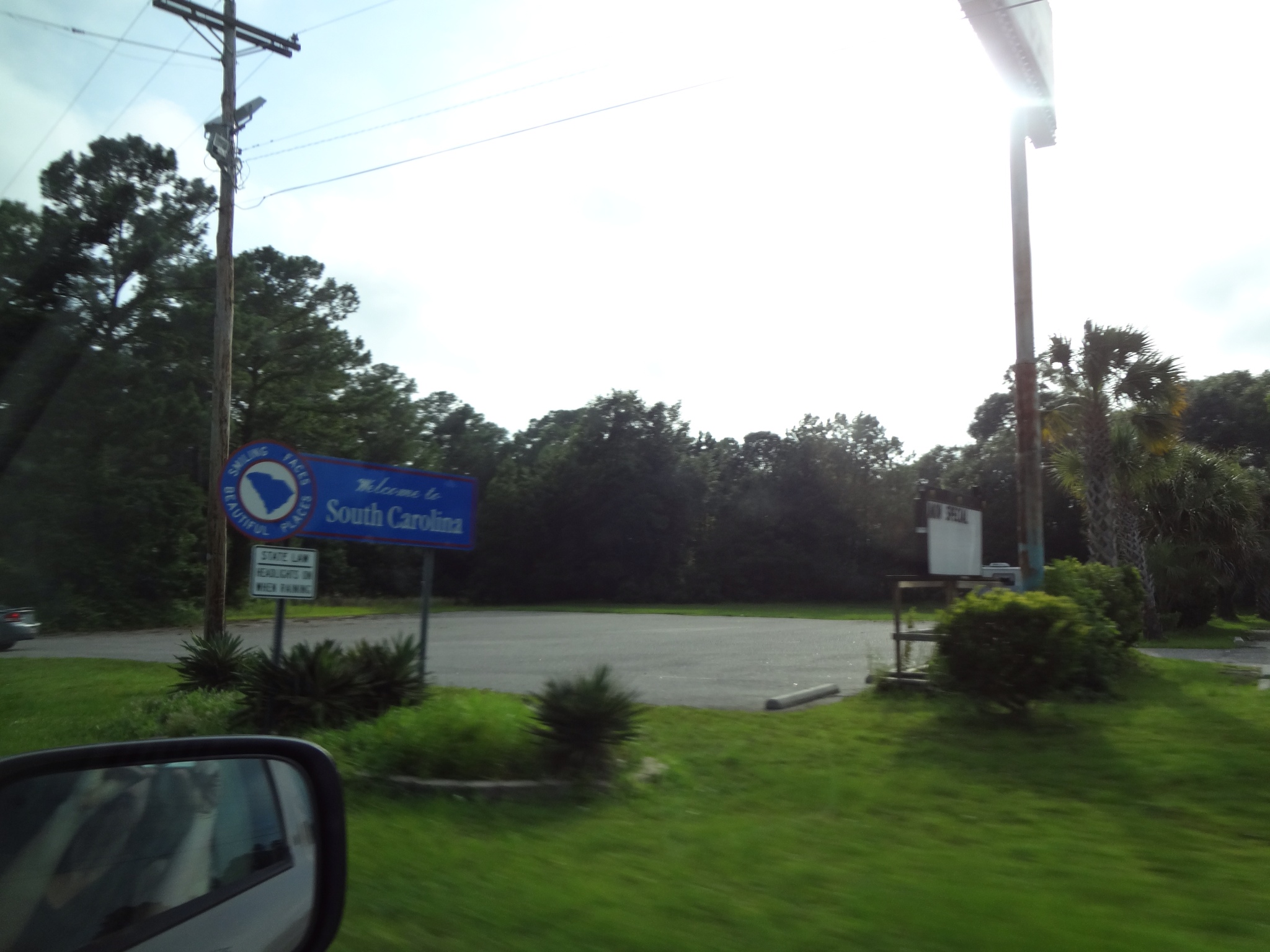 We realized about half way through the drive that I had left my parent's house key at home. Fortunately their friend and neighbor Del had a copy. She was held late at work and not home when we got to the condo however, but of course my Dad had a backup for the backup key. I had to fish it out of a very good hiding place but within a few minutes we were in.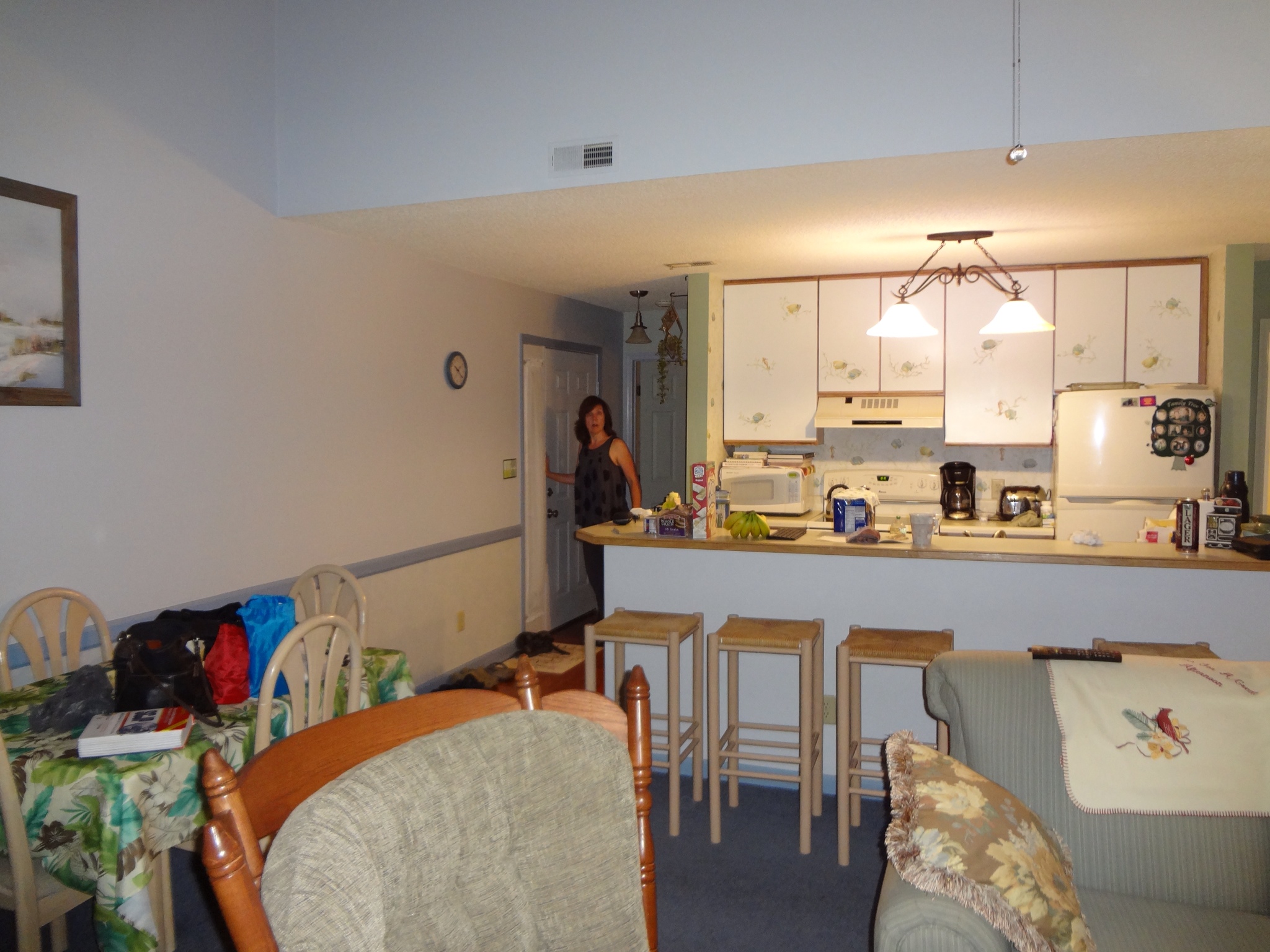 It was great to have some room to spread out after three nights in a single hotel room. The kids immediately established the electronic clubhouse in the loft: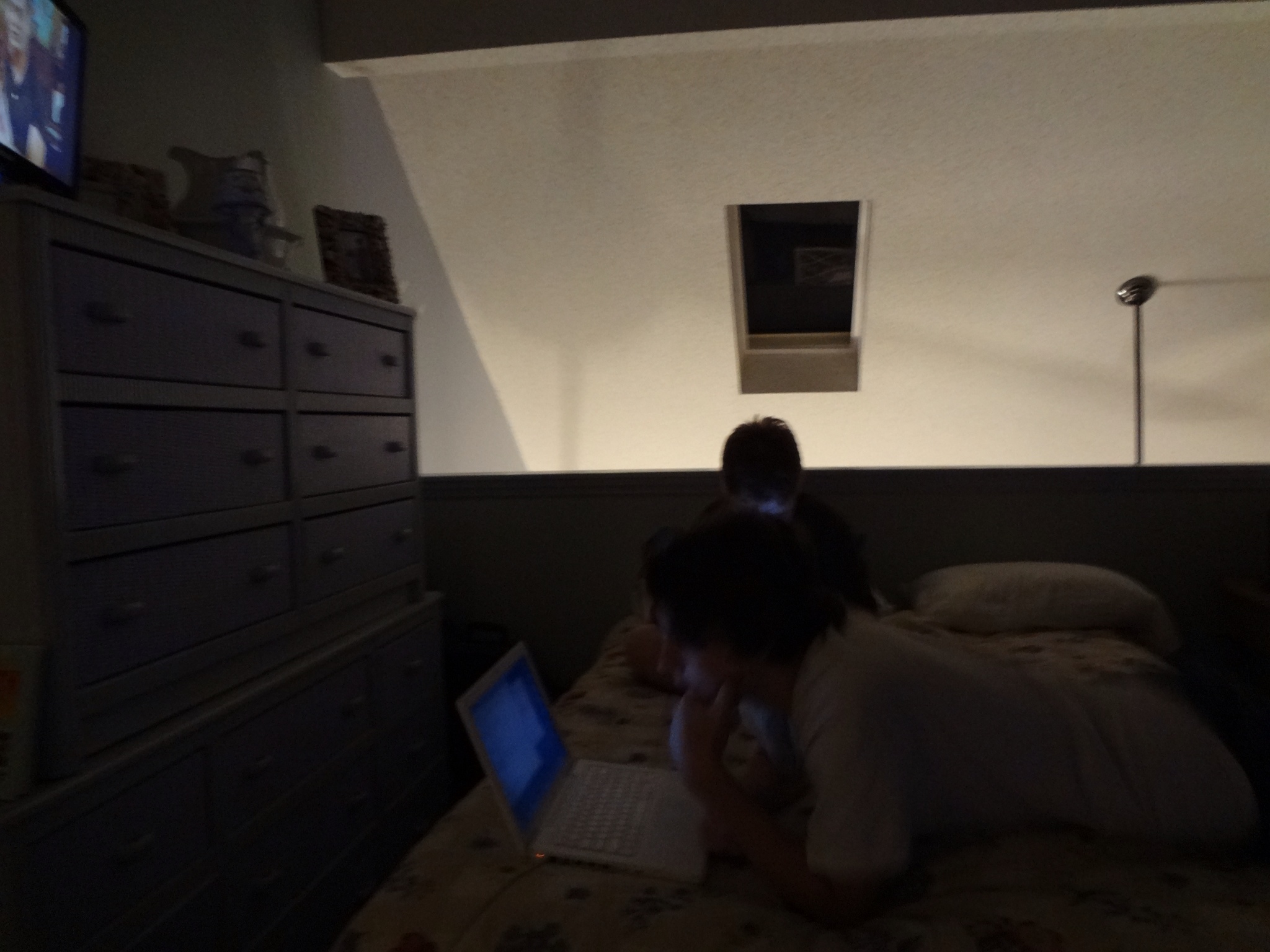 Tomorrow, we'll be in Myrtle Beach and probably not go to the beach. The kids went to a place called WonderWorks with their grandparents last year and want to go back. It does sound like fun.