This morning we got up around 7:30 and were able to linger around the hotel until 10 or so. We really liked the Candlewood Suites in Jersey City. The walk from the hotel to the Path station takes you down a beautiful boardwalk along the Hudson river with a great view of the entire skyline and the trip into lower Manhattan averaged 30 minutes including buying fare and waiting for the next train. It also helped that we had one of the best rooms in the hotel, on the 8th floor with a great view of the city. Finally, it was about $150 less per night then similar hotels in Manhattan or the Hyatt next door. Here's what our room looked like: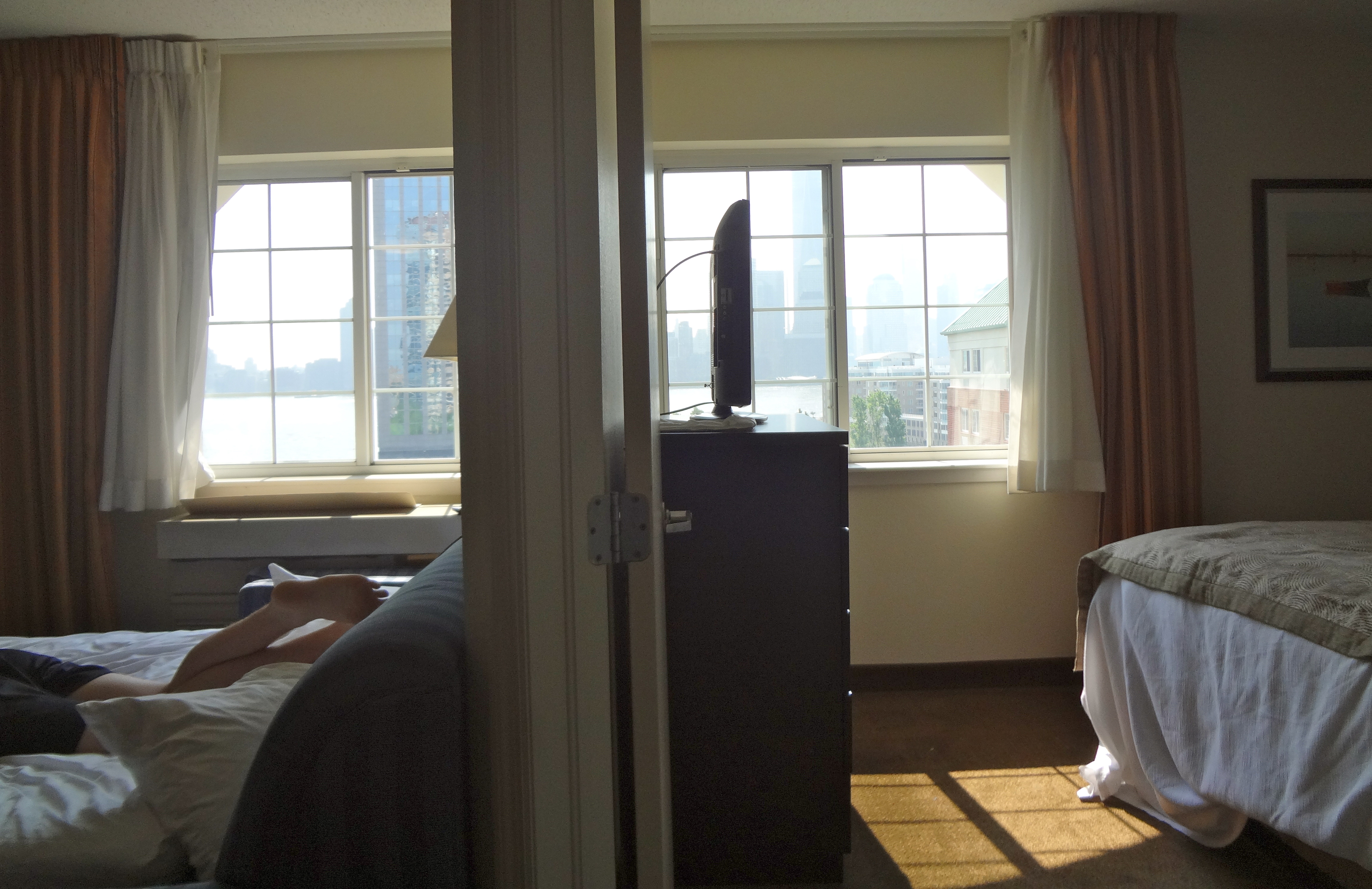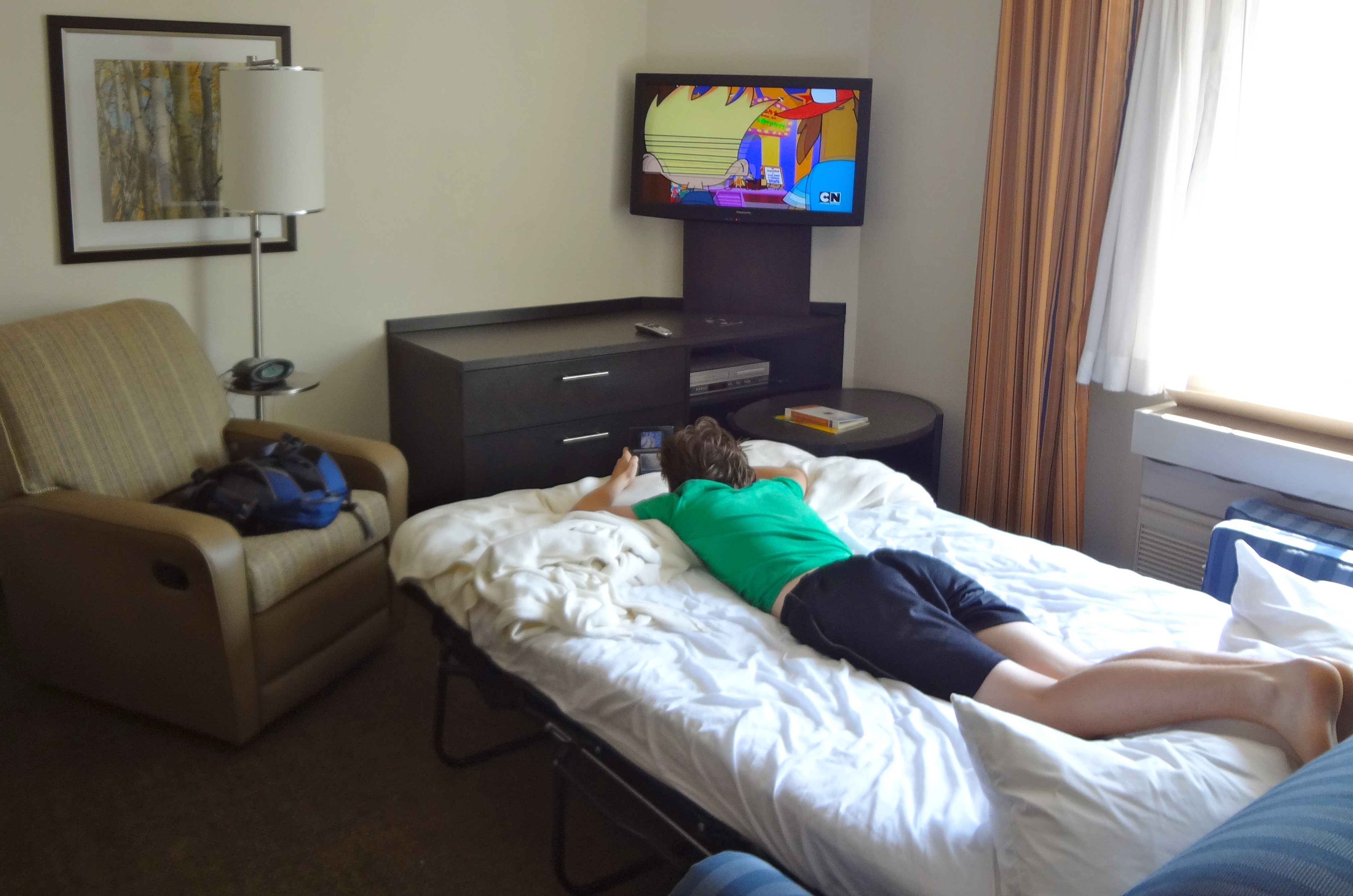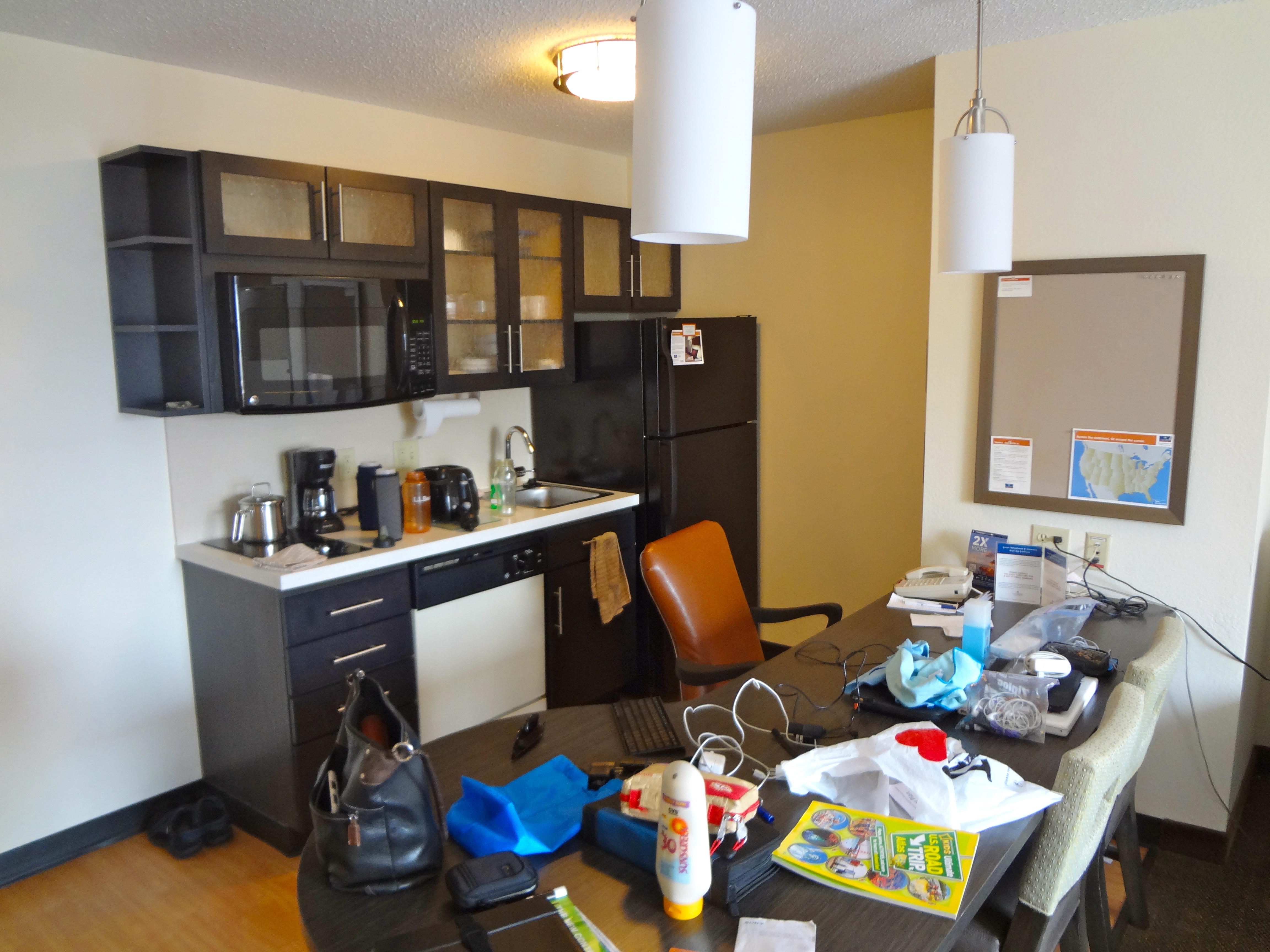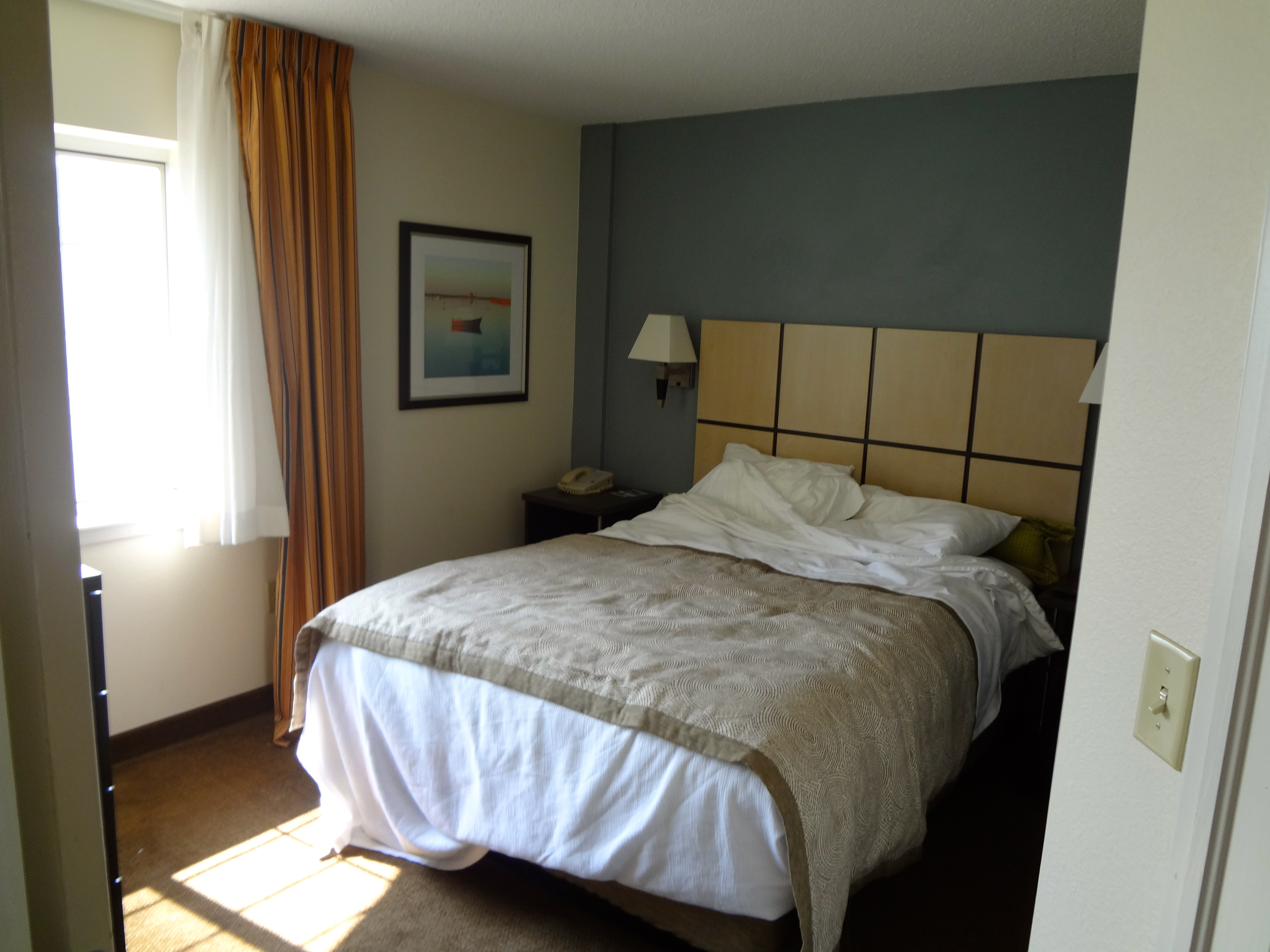 We left Jersey City around 10:30 and immediately hit a big detour but made it on to the NJ Turnpike without too much trouble. Rebecca did all of the driving today. We stopped at a rest stop dedicated to Walt Whitman. Not sure how the author of "Leaves of Grass" would feel about having a NJ rest stop with a Roy Rogers and a Nathan's dedicated to him, but we managed to get out of there with some semi-healthy snacks (fruit cups and baked pretzels):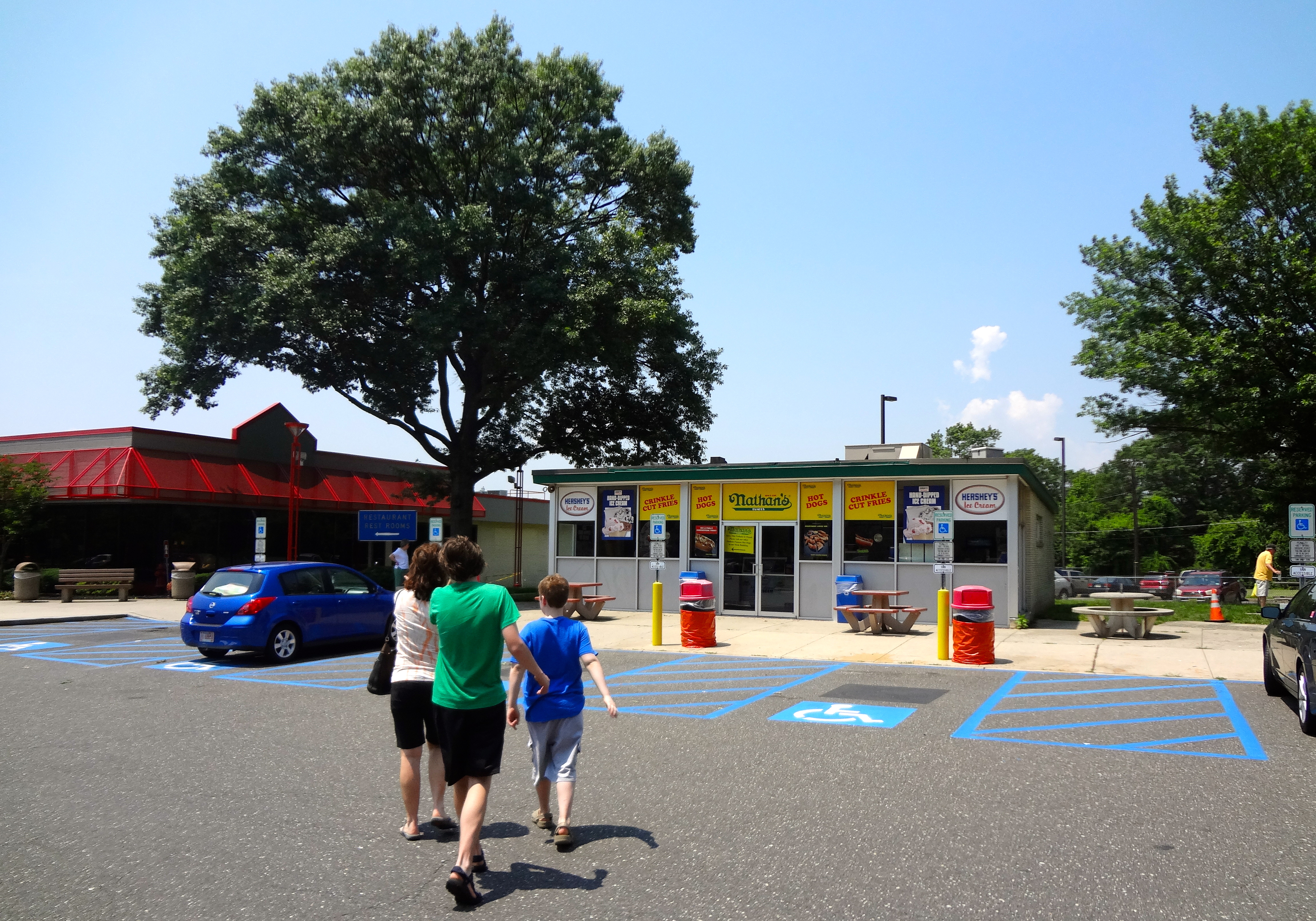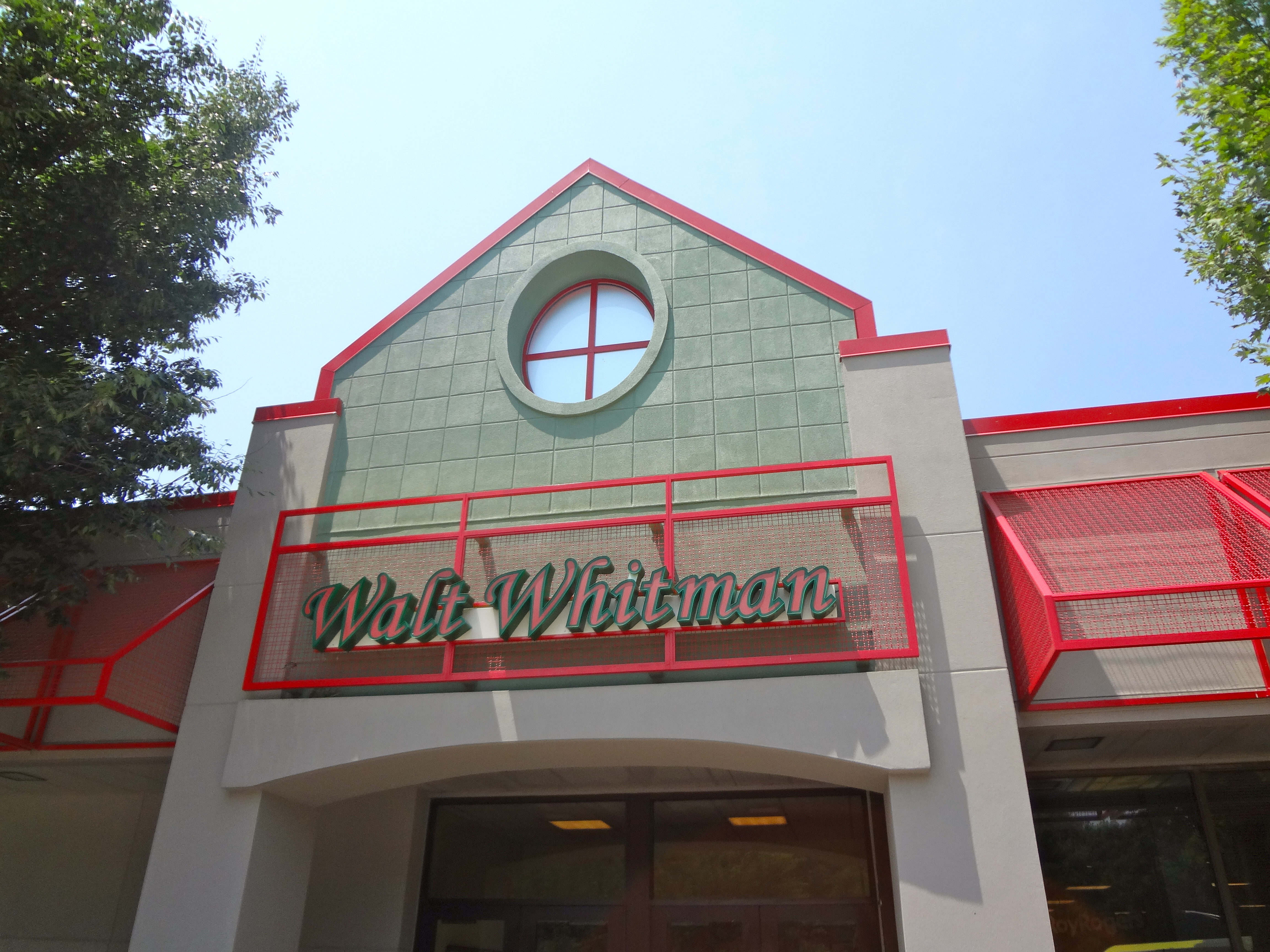 We hit Baltimore around 1pm and missed the turn onto 295 that we wanted to take from 95. We got back on track by turning off on route 32, avoiding having to get on the Beltway around DC: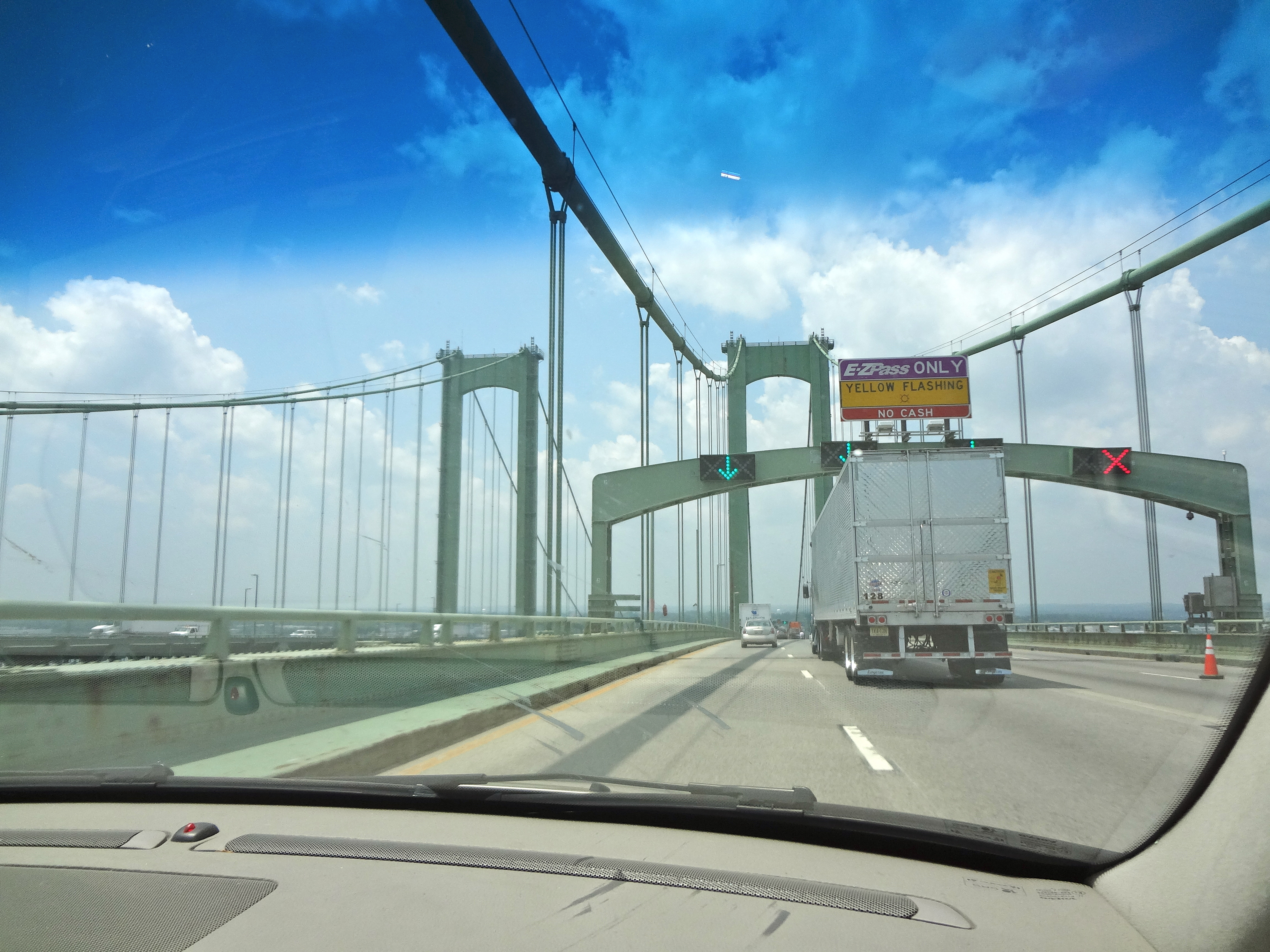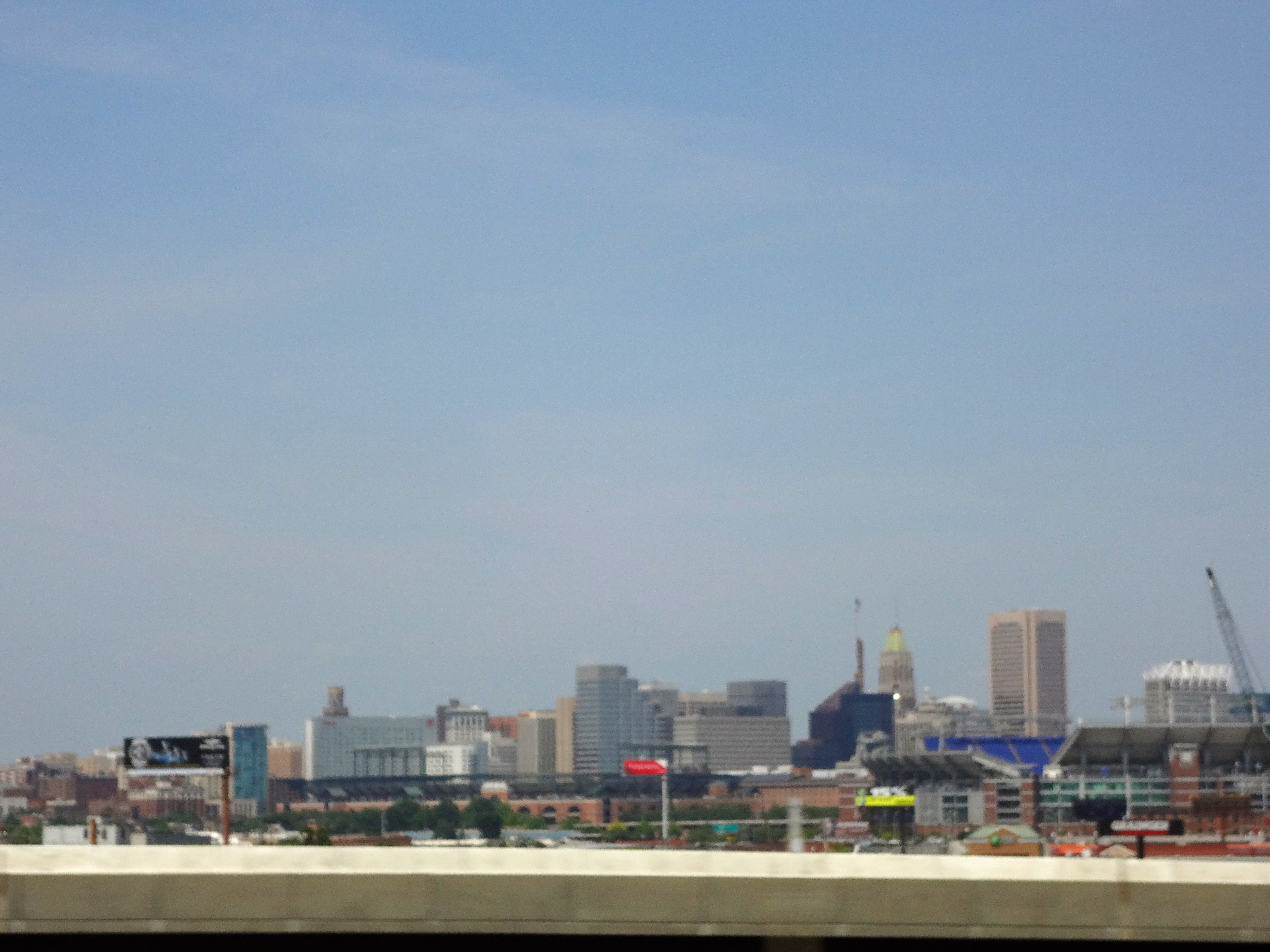 We got onto 395 into Arlington through DC and had a couple of hairy moments which Rebecca handled very well given some poor navigation support from the passenger seat. I've learned that having multiple map programs on a phone and ipad open at the same time is a bad idea when one of them loudly directs you off an exit three lanes over while you are looking at the other which says to go straight.
We got to the hotel around 3:30 and lounged around for a bit. The kids and Rebecca went swimming while I did some recon on the Metro station and supermarket in the area. After that we all walked up to Wilton Avenue to eat out a cool place Rebecca found called Ray's Hell Burgers. The kids had grilled cheeseburgers, I had a blackened burger with grilled onions and jalapenos, and Rebecca had the "Diablo" turkey burger. All really good. We went to a nearby CVS and then Calvin and Rebecca walked home. Toby and I set out to do a nearby geocache: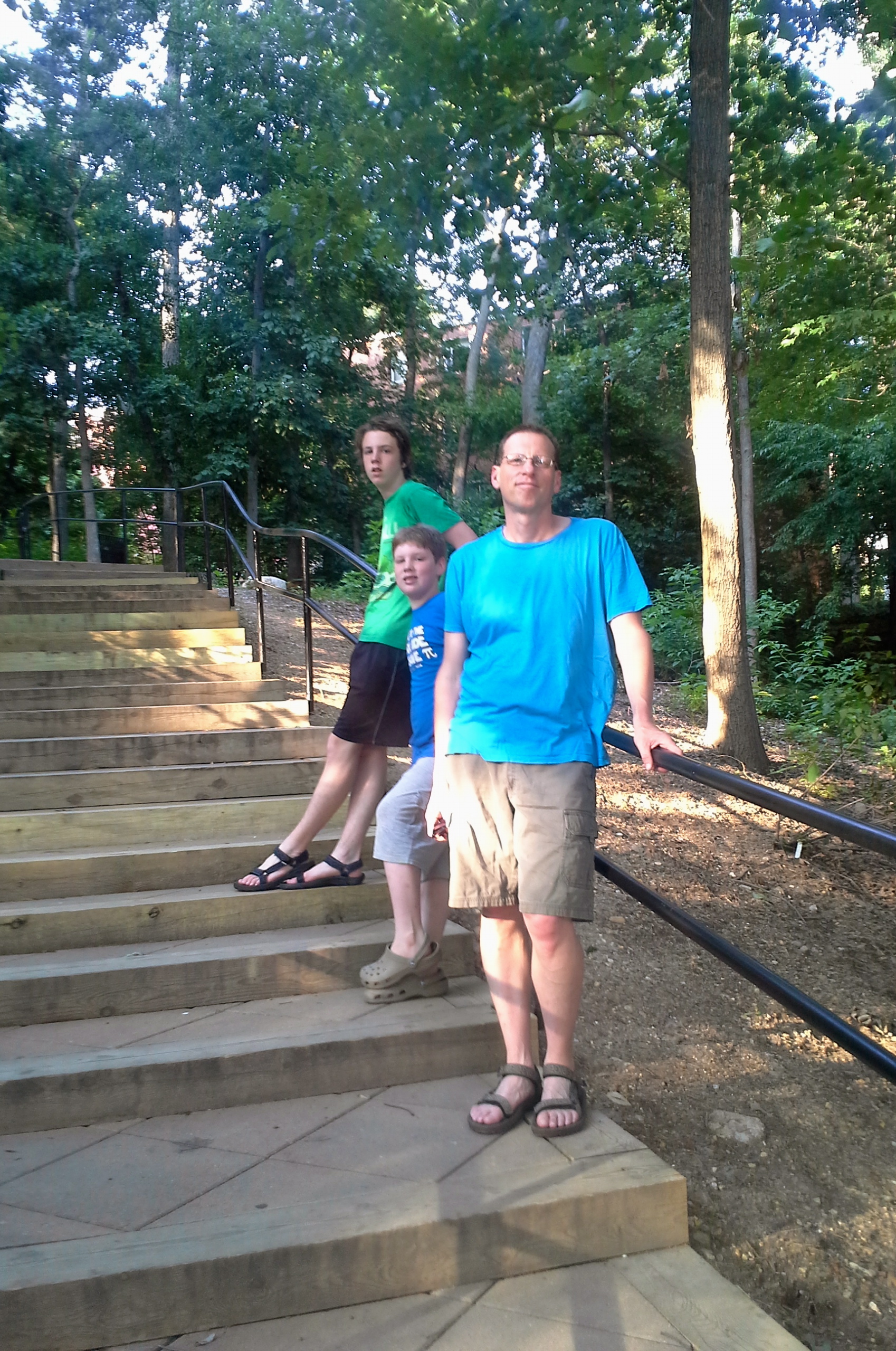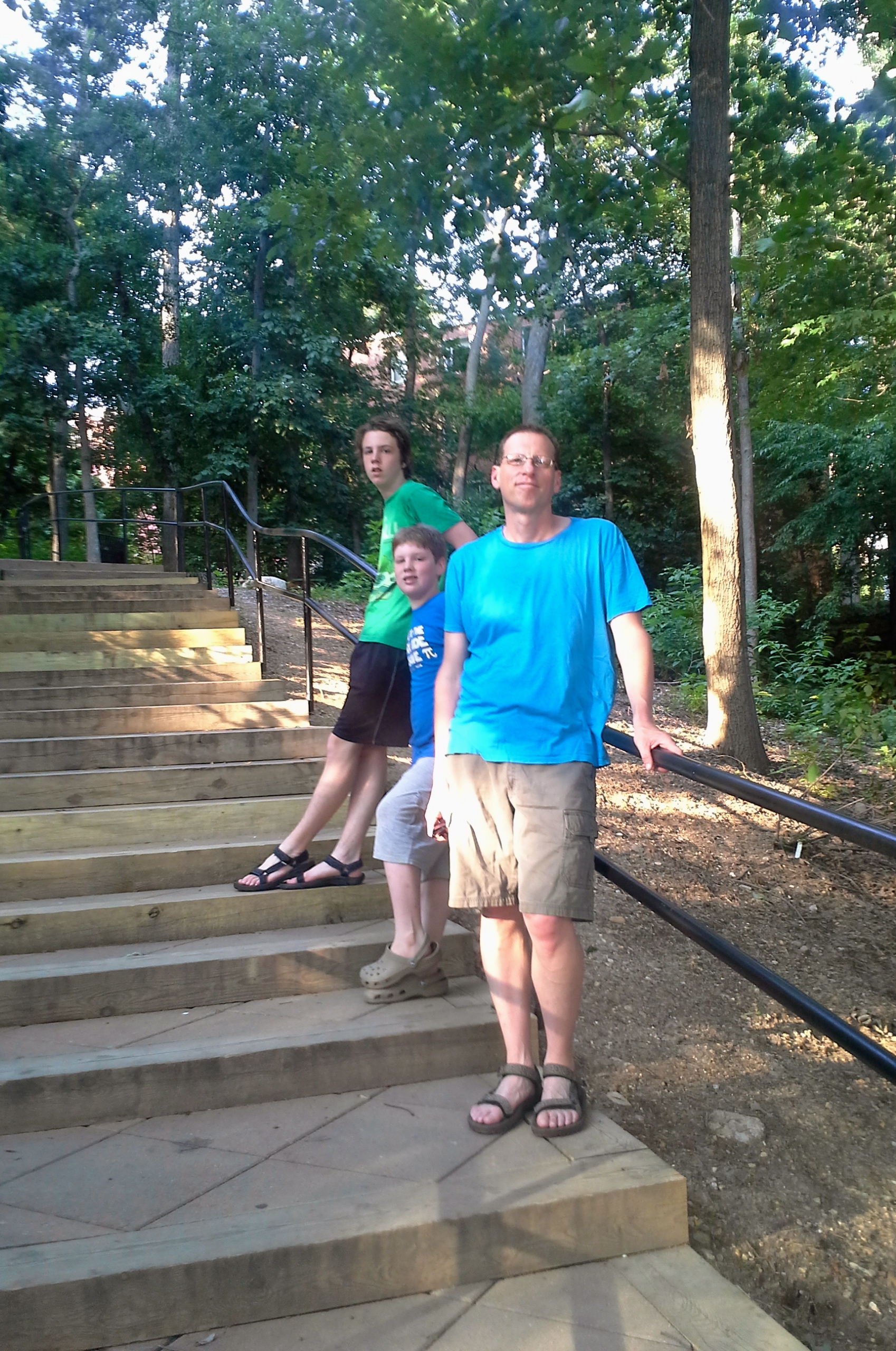 On the way home we walked through nearby park and saw dozens of fireflies.
Here's the view from the Best Western Imo Jiwa. Not as nice as the Candlewood but the AC and TV work and it sounds like we'll have an easy Metro ride into the city tomorrow to to do the National Mall.